The name of the New Chevelle album coming on March 5th is "N.I.R.A.T.I.A.S." Don't try to pronounce it! It's an acronym for "Nothing Is Real And This Is A Simulation." It's their 9th studio album and Pete and Sam have been working hard on it with producer Joe Barresi (Tool, Queens Of The Stone Age) Complete track listing ANNOUNCED!
Chevelle have revealed the track listing for their ninth studio album, "NIRATIAS". Set for a March 05th release date, that effort will officially run as follows:
01 – "Verruckt"
02 – "So Long, Mother Earth"
03 – "Mars Simula"
04 – "Sleep The Deep"
05 – "Self Destructor"
06 – "Pistol Star (Gravity Heals)"
07 – "VVurmhole"
08 – "Peach"
09 – "Test Test …Enough"
10 – "Endlessly"
11 – "Remember When"
12 – "Ghost And Razor"
13 – "Lost In Digital Woods"
Check out the cover art, official pre-orders and merch offerings at the link and The album's first single, "Self Destructor" video below.
In November, Chevelle debuted their first new music from the project with an acoustic version of a song called "Endlessly." The song premiered on the band's YouTube channel.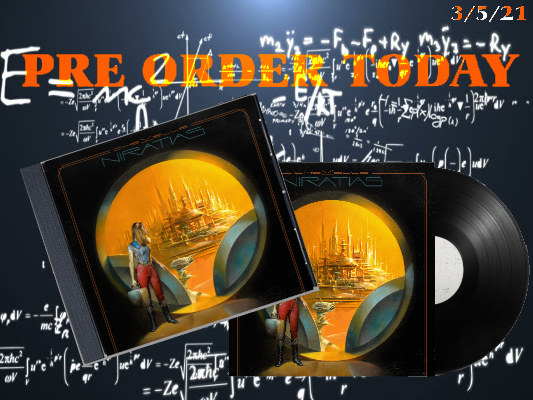 (PRE ORDER) NIRATIAS Autographed Limited Edition and Numbered Antique Astronaut