BONUS! Ages 8 to Adult so Nubely and I are IN...sorta ;) It's priced nice at $39.99. Metallica and Monopoly have collaborated once again to bring you an all-new, second edition of this American classic. This time they're celebrating life on the road, including the World Record breaking, Whiplash-filled year of 2013 when Metallica became the first and only band to ever perform on all seven continents. Tour around the globe with your collectable token to some of the band's favorite cities in North America, South America, Europe, Asia, Australia, and Africa. You'll even find yourself Trapped Under Ice in Antarctica!

Player tokens include: Lady Justice, Death Magnetic coffin, Ride the Lightning electric chair, Master of Puppets Cross, Metal Up Your Ass toilet, and the Scary Guy. Rather than having houses and hotels to build up your property, this version has arenas and stadiums.
Start creating new family memories and start the therapist guided "discussions" of who gets to be the money handler \m/\m/ Pick it up here...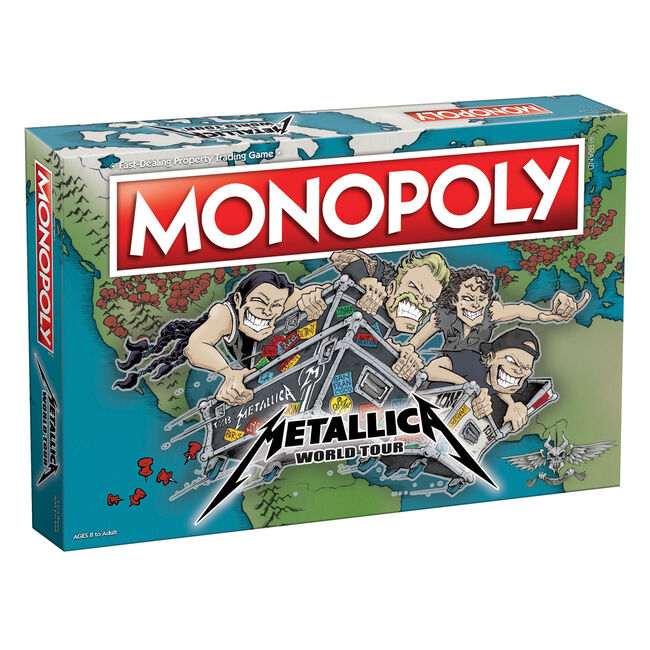 Metallica's second Monopoly edition!